Kalorik MAXX 26 Quart Air Fryer Oven, Stainless Steel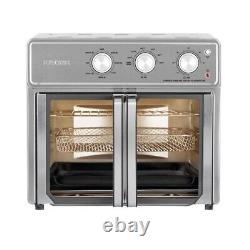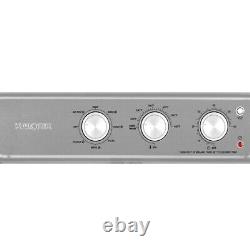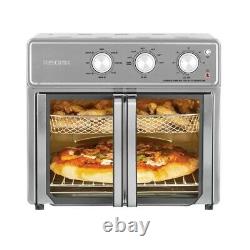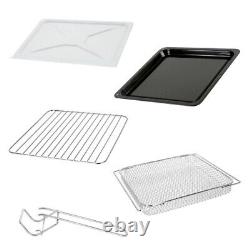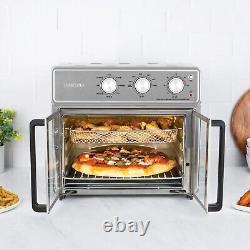 A convection-style dual-speed fan surrounds food in a whirlwind of heat to produce evenly cooked results every time. Enjoy the delightful golden crunch and moist, tender interior of your favorite foods, as the MAXX uses the power of hot air instead of oil to fry food to a perfect crisp. That means less fat and calories, and no unwanted grease! Just use the intuitive control dials to select functions and set your desired time and temperature. Reheating leftovers Skip the microwave and reheat last night's dinner in your MAXX! The MAXX transforms soggy leftovers, restoring their fresh taste and crispy texture. The inner-oven light lets you easily monitor your food while it cooks. 8-in-1: Air fryer, oven, grill, pizza oven, roaster, toaster, warmer, and broiler. Turbo MAXX Technology and 1700 watts of supercharged hot airflow cook food faster than ever.
Air fries food to a delightful golden crisp with little to no oil, giving you all the crunch, and none of the guilt! Easy-to-use control dials feature adjustable time and temperature; the thermostat reaches up to 450 F for perfect caramelization of meat and veggies. 26-quart capacity can fit a 12lb turkey, 12-inch pizza, or 9 slices of toast. The French door system opens with a single pull, preventing drips and scalding.
Inner-oven light lets you easily monitor food while cooking. Accessories include: air frying basket, air rack, baking tray, crumb tray, rack handle.