Chafing Dish 5 Quart Stainless Steel Full Size Tray Buffet Catering 3 Pack Round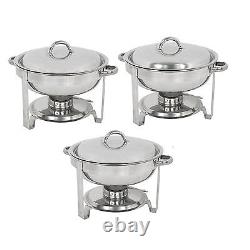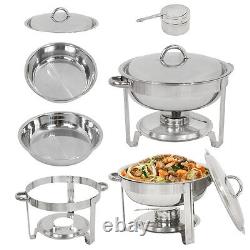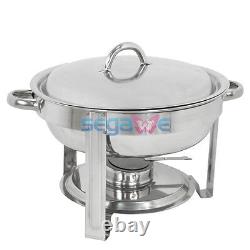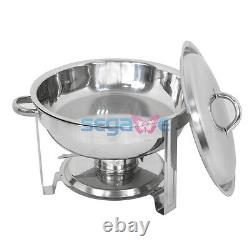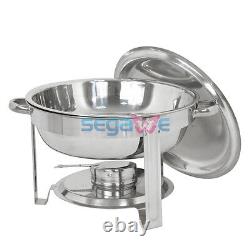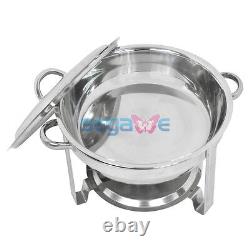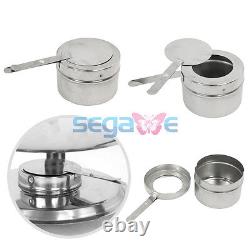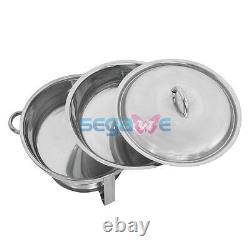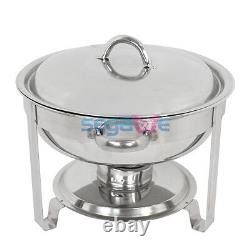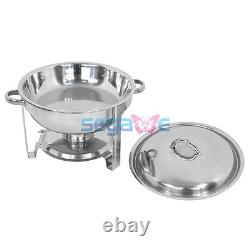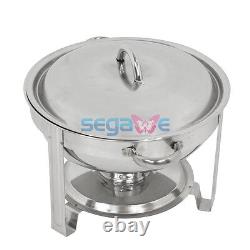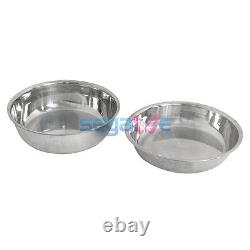 This Is Our Stainless Steel 5 Quart Chafing Dish Which Is Ideal For Buffets, Hotel Breakfast Areas, Brunches, Catering, Parties, Wedding Banquets And Self-Service Environments. Made Of Stainless Steel And Featured A Uniquely Designed Frame, This Chafing Dish Can Be Used For A Very Long Time And Is Easy To Store And Clean. Brand New And High Quality.
Elegant Design And Durable Frame. Comes With Water Pan, Food Pan, Lid, Durable Frame And Alcohol Furnace. Overall Size: About 16'' x 13.2'' x 11''(L X W X H). Alcohol Furnace Size: 3.54" D X9.8" H.
Volume: 5 Quart for Water Pan, 2 Quart for Food Pan. 3 x Full size chafer frames. 3 x Deep water pans. 3 x Deep food pans.