8 Quart Stainless Steel Pressure Canner, Induction Compatible Cookware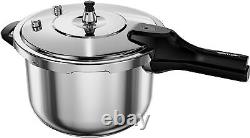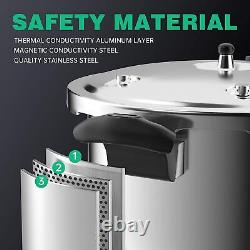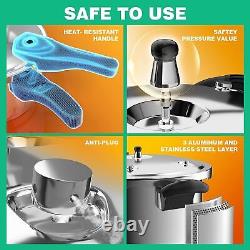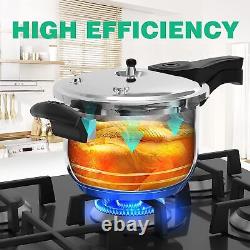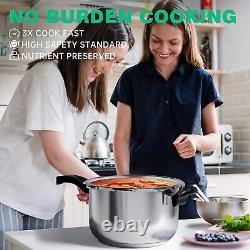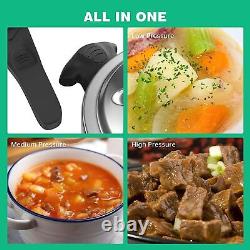 [HIGH INTENSITY STAINLESS STEEL MATERAL]----The main part is made of excellent quality stainless steel, it features fine corrosion resistance, high intensity and long serviceable lifethe 2200 tons of impact sandwich bottom make the cooker spreads heatevenly and causes no scorch to the food inside, the overall steamline design of the cooker makes it elegant in appearance and energy saving in use. [8 LITER LARGE CAPACITY]----8.45 qt large capacity pressure cooker, you can cook a large amount of food at one time, professional pressure cooker is the best choice for commercial use or home use. [MULTIPLE SAFEGUARD DEVICES]----Special indicative springvalve is designed when there is enough steam pressure inside the cooker, the niddle lever of the spring valve will float up, while it will go down when there is less steam pressure inside the cooke.
When the steam pressure inside the cooker exceeds safety limit, the spring valve can automatically relief the pressure ensure safe use. This kind of design is a breakthrough to traditional pressure cooker technology. [ANTI-RUST & HIGH TEMPERATURE RESISTING]----The connecting piece for the float rod and the sliding piece are both made of quality stainless steel. They have strong anti-rust and high temperature resisting performance. [REINFORED HANDLE]----The handle is made of quality bakelite by means of injection.
It features go at resistance and high intensity. The upper handle is firmly fixed by three screws.