Juice Steamer Extractor, 11-Quart, Stainless Steel Juicer Fruit Machine Steam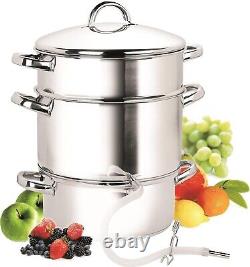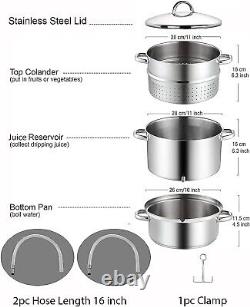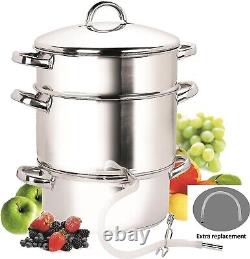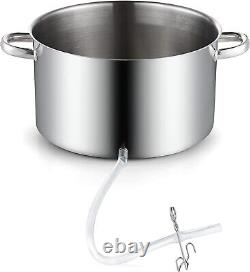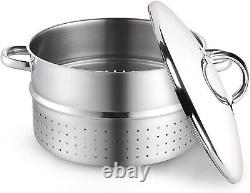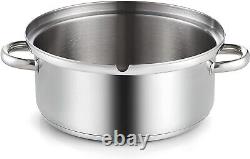 11-Quart Stainless Steel Juicer Steamer, 3-Level. The 11-Quart Stainless Steel Juicer Steamer is made with stainless steel with an aluminum layered base. Aluminum disc layered in the bottom allows for even/quick heat distribution and prevents hot spots. 11 quart capacity to juice or steam large amounts. Side loop handles on each level for safe and comfortable carrying.
Lid fits securely to keep in heat and moisture. Induction compatible and works on gas, electric, glass, halogen, ceramic, etc. Measures 12.5 by 12.5 by 14.5 inches, 8.5 pounds. Add fresh fruit in top level, fill bottom level with water, and boil on stovetop. Steam will extract juice that drips into the center level and can be collected with the tube.
Juice can be drunk fresh or used for jelly, syrup, etc. Product can also be used as a regular steamer by removing the center level and tube.